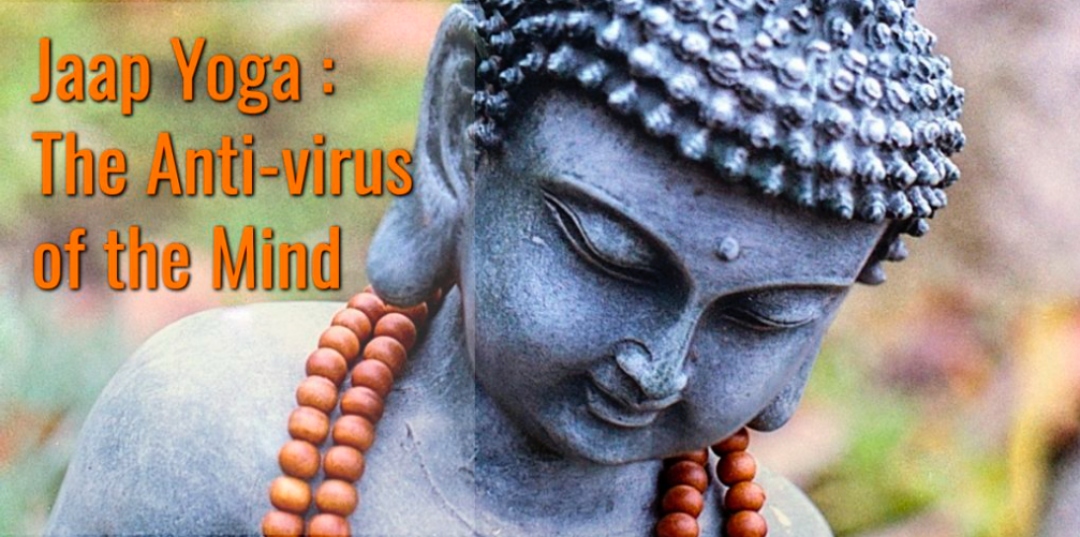 Jaap Yoga : The Anti-virus of the Mind
Since time immemorial our religious scriptures have emphasized the importance of Jaap. It is considered so important that the Sikhs have given it much respect calling it Jaapji Maharaj.
Like a computer is connected to the Internet, our brain is connected to the Universal Consciousness. Connected to this the brain generates around 80,000 thoughts everyday which are both positive and negative. Each thought leaves its impression or sanskar on the brain. When the computer gets clogged-up with cookies and temporary files we delete them and run the anti-virus to clear it and prevent it from virus. Similarly the brain needs to be cleared-off all the accumulated impressions and negativity.
The process is easy. Take any Mantra, Om Namah Shivay or Gayatri Mantra or any affirmation like: "I am truthful, positive and helping others." Sit in a comfortable position and chant the mantra for whatever time that suits you. There are three ways of chanting. One is to recite verbally, second is to recite with just your lips moving and no sound coming out and the third is to recite it only in your mind. It has been found that the third method is the most effective. Whichever method you choose, concentrate on the mantra when you are reciting it and keep your eyes closed. The mind would tend to wander. Gently get it back to focus on the mantra. If you are reciting the mantra loudly try and hear it with your left year.
How it works? Everything vibrates at a given frequency. These mantras or affirmations vibrate at much higher frequencies, uplifting the brain from the impressions and negativity. Like you soak the clothes in a detergent and when you lift it after rinsing it, the dirt is left in the bucket. Similarly the negativity and bad impressions are cleared off from the brain once the brain is lifted to higher frequency.
Once you make Jaap-Yoga your daily habit, you will find that during the day whenever you face any problem or a tough situation, the mind will start chanting the mantra in the back-ground and very soon you will have answers to your problems. Also, you will find that whenever you mind is free, instead of brooding about the past or worrying about your future, the mind will be occupied with reciting the mantra. This will help you in being focussed and in touch with yourself.
So make Jaap-Yoga a daily habit and very soon you will have control over your thoughts. The mind will be so attuned with positivity that it will not entertain negative thoughts. Thoughts riddled with fear, doubt, worry and anxiety will not have any place in your mind. You will always be thankful for what you have and will continue to have more blessings from the Universe.
The writer is a veteran Air Force Pilot, a motivational speaker and the Author of "Be Your Own Pilot."