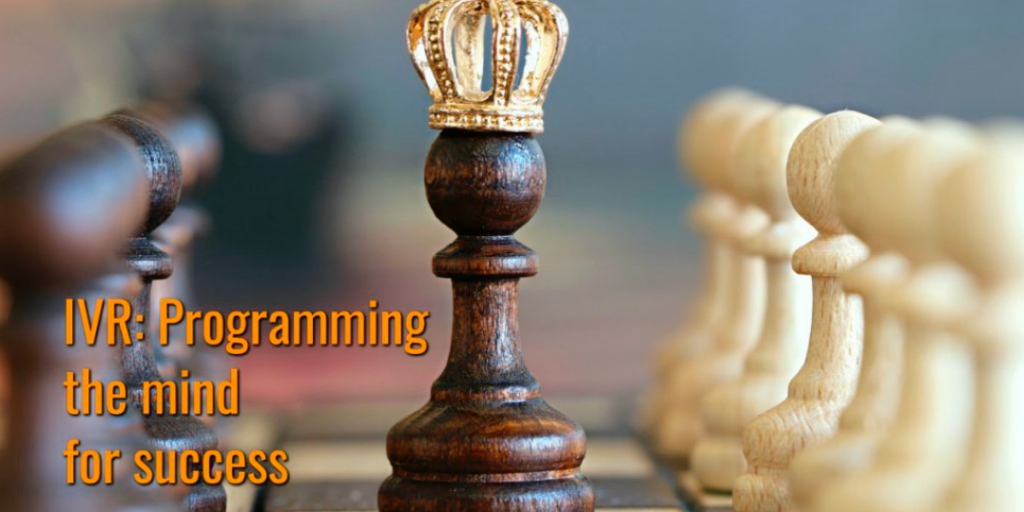 IVR : Programming the Mind for Success
All of us have infinite potential. Most of us do not reach it because we do not know the exact way to achieve it. It is now known that it is possible to program the mind to achieve whatever we desire. The technique to achieve it is called IVR. Idealize, Visualize and Realize.
Before we learn this technique, let's see how the brain works. The brain works at different frequency levels. When we are doing our day to day work, solving problems, it works at 12-16 Hz or at Beta Level. When we take some deep breaths and relax, it slows down to 8- 12 Hz and is at Alpha level. Getting into meditation slows it further to 4-8 Hz at Theta level. In deep meditation or when Yogis get into Samadhi the brain is clinically dead at 0- 4 Hz having reached Delta Level.
Although it is not possible for most of us to attain Delta or Theta levels but we can definitely reach Alpha level. At this level the brain is most conducive to programming. The brain becomes like a quiet lake and whatever image we project on the quiet mind it becomes a reality.
Most of the Athletes, Professionals, Pilots and Golfers use this technique. One has to think of his or her most ideal situation and run it like a movie in the mind. When Abhinav Bindra won the Gold Medal in 2008 Beijing Olympics we was asked how did he achieve it. He said, " I had visualized the entire scene thousands of times that I am shooting perfectly at the target, standing on the podium receiving the gold medal, the tri-colour flying and the national anthem playing. I visualized it so many times that it became a reality."
The way to do IVR is to lie down on your back on a flat bed. Start from your toes. First stretch them outwards. Hold for about five seconds and then stretch them inwards. Hold again. Relax for five seconds. Tightly squeeze your calf muscles and then relax them for the same time. Do the same with your thigh muscles. Exhale and pull your stomach inward. Hold. Relax and inhale. Tighten your chest muscles for the same five seconds and relax them. Move your attention to your palms. Extend them outwards, hold and then move them inward. Tighten your forearm, hold and relax. Do the same with your upper arms. Shrug your shoulders for five seconds and relax. Bend your neck forward for the same time, relax and bend it backwards the same way. Open your mouth as wide as possible. Close it and pout your lips as if kissing somebody at a distance. Open your eyes as wide as possible and squeeze them shut tightly.
Now, move your attention on your toes and scan the body upwards. Check that all the muscles and body-parts are relaxed and there is no tension. Once you feel totally relaxed focus your attention on your breath. After some time the breath will become smooth. When this happens imagine your most ideal situation. Suppose you want to be a Doctor, imagine that you are treating patients and they are being healed. If you want to be a Singer, imagine that you are in a studio recording your song. Similarly whatever is your ideal situation, imagine that. Visualize the whole scene in detail and run it like a movie in your mind. Use all your senses. See the scenes, hear the sounds, smell the aroma, feel the texture and savour the taste. Be thankful in advance as if it has already happened.
The best time to practice IVR is before going to bed and just after waking up. These are the times when the subconscious mind is most conducive to suggestions and gets into Alpha state easily.
Make IVR your habit and you everyday will get closer to your Life-goals. You will get the answers to the questions you have been looking for. Opportunities will crop-up beyond your imagination. And very soon you will be leading a very successful and satisfying life.